Description

Benefits:
Fungus Stop

 

- For the care of

 

cracked, rough, nail discolorations, brittle and split toenails and fingernails

, which are attacked by nail fungus. Gives the nails

 

natural shine

 

and helps the

 

nails tosmooth and revive.

 

Strengthens and protects

 

at the same time. 
Highly Effective

 

- Quickly

 

visible improvements

 

can be achieved within 2-4 weeks. Recommended period of use: approx. 4-12 weeks, depending on the degree of fungal infection.
Natural & Safe - Our powerful formula is an

 

extremely effective

 

nail fungus treatment but is also safe for use.
Satisfaction Guaranteed

 

- The recovery period depends on the growth and degree of damaged nails and can therefore take different lengths of time. 
Features:
1. Natural and without chemical additives, without side effects. Suitable for fingers and toe healthy nails.
2. Nail repair pencil can make the fragile nails to become strong. Accelerate the healthy growth of nails.
3. Restores the healthy appearance of nails discolored or damaged by nail fungus or psoriasis.
4. Safe and effective clear formula, dries quickly without unpleasant odors. which is not dry, more moisture, shinier.
5. Penetrates the nail and helps remove the damaged layers to restore healthy nail appearance.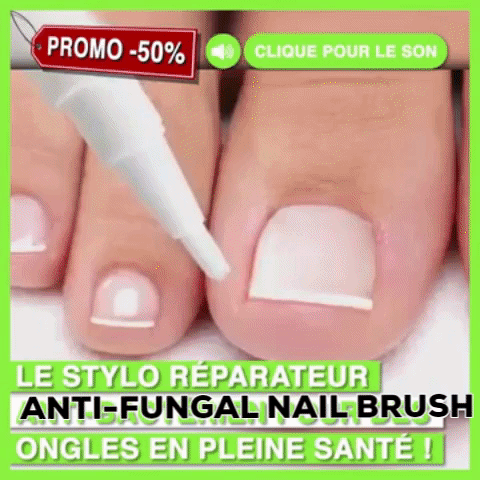 Our guarantee:

We offer a 30-day money back guarantee on any item purchased from Trendingdealshop!
If you are not satisfied with 100% of our products, we will do EVERYTHING to solve the problem.
Our customer service is responsive (Monday to Saturday from 9h to 18h), it will respond in less than 24 hours if you need assistance. You can contact us by email here: info@trendingdealshop.com